Can a Dentist Help You Sleep Better?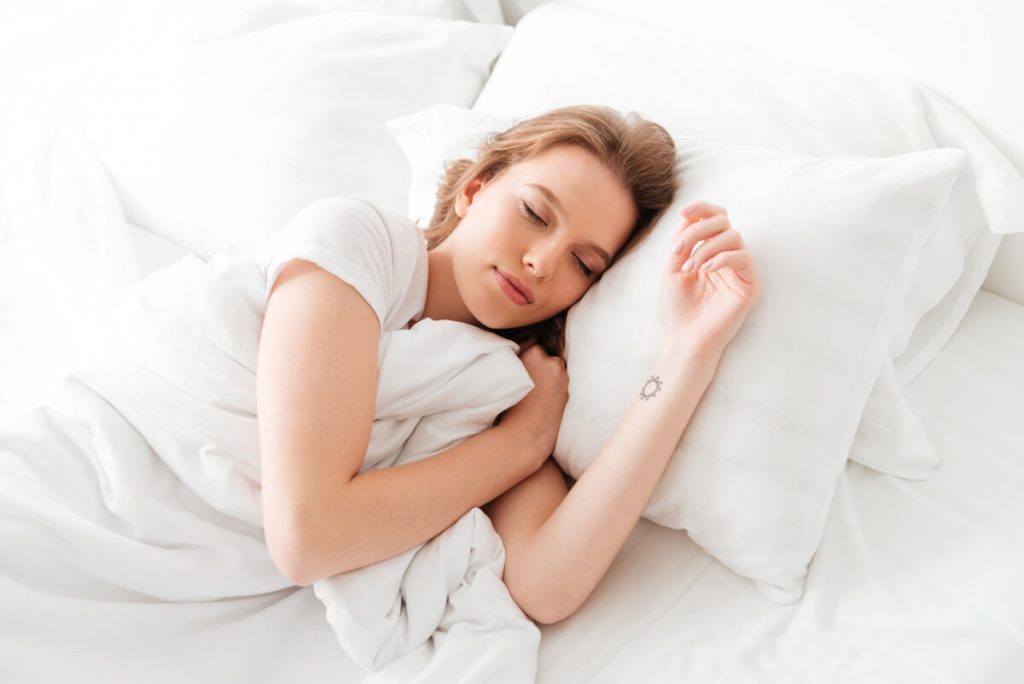 Do you have trouble getting good sleep at night? Tossing and turning can occur for various causes, including daily stress and medical conditions.
Sleep is crucial for numerous bodily processes. It assists the brain's memory processing, regulates hormones, and repairs tissues.
Without enough sleep, the immune system cannot operate effectively, and even cognitive processes like memory and problem solving suffer.
People typically consult their doctor when they feel desperate for improved sleep.
But did you know that your dentist can genuinely treat numerous sleep disturbances?
Your Dentist Can Help You
Find out how a dentist may be able to assist you with getting better sleep.
Bruxism
The likelihood is that you have bruxism if you consistently wake up with jaw pain or headaches.
Despite the fact that many people clench or grind their teeth while they sleep, doing so frequently might damage your teeth.
Teeth damage, broken tooth enamel, excessive wear, tension headaches, jaw pain, tooth sensitivity, and toothaches are all consequences of chronic teeth grinding.
Stress is the leading cause of bruxism, but other variables like smoking, caffeine, alcohol, and some medicines can also contribute.
Thankfully, some therapies can lessen tooth wear, such as a mouth splint, a specific mouthguard to wear at night that serves as a cushion to absorb excessive force when you grind your teeth.
Other non-oral therapeutic options include regular exercise, relaxation, and stress management therapy.
Dental pain
Toothaches can make sleeping extremely difficult. Minor gingivitis might be unpleasant enough to make falling asleep difficult.
Anxiety about dental problems might sometimes make our nights less restful than they should be.
Jaw problems and discomfort can also cause oral pain. This can be caused by teeth grinding, malocclusion, or jaw clenching.
The best course of action is to involve a member of our Dentists on Vincent's team as soon as possible. We can diagnose and address the source of your tooth pain.
We can also help you overcome any dental phobias you may have to be more relaxed during the day and at night when you need to sleep.
Improving sleep quality through oral hygiene
Each day, brush your teeth twice.
Floss! By removing food residue with dental floss, plaque accumulation can be avoided.
Use mouthwash before night to prevent plaque buildup and cavities and give you fresh breath.
Visit your Leederville dentist frequently. Most issues can be resolved if discovered early; twice a year is optimal.
Consult your Leederville dentist about wearing preventative devices during the day to guard against teeth grinding. Daytime devices are less noticeable and can significantly lessen the harm that can be done by teeth grinding.
Dental Care in Leederville
Lack of sleep can negatively affect your oral and general health. Therefore it's crucial to take the proper steps to acquire the right medical care.
Make an appointment with your Leederville dentist to find out the best course of action if you experience tooth discomfort or find that you grind your teeth at night.
At Dentists on Vincent, we know dental health issues may be a teething annoyance. Because of this, we've made it our goal to offer a lasting and viable solution for your oral health.
We take the time to explain all of your options and how we can present you with a smile to be proud of.
Dentists on Vincent provide a wide range of services, including general fillings and cleanings, tooth rebuilding and bonding, Orthodontics, dental implants, etc.
We look forwards to meeting you at our practice – call us today on (08) 9242 4400 or request an appointment online– rest assured you will be glad you did!
Visit us at 322 Vincent St in Leederville.
NEED DENTAL ADVICE? JUST ASK US A QUESTION.
(replies during business hours)
Book Your Consultation Today!
We accept Eftpos, Mastercard, Visa Card, HICAPS and All Major Health Funds.
Contact Info
Dentists on Vincent Leederville
Address: 322 Vincent St, Leederville, WA 6007
Phone: (08) 9242 4400
Opening Hours
Mon: Closed
Tue: 9:30 AM – 5:30 PM
Wed: 9:30 AM – 6:30 PM
Thu: 9:30 AM – 5:30 PM
Fri: 8:30 AM – 3:30 PM
Sat: 8:30 AM – 12:30 PM
Sun: Closed
PARKING/PUBLIC TRANSPORT
There is ample car parking across the road from the practice
There are cafes and eateries within walking distance