Contact Us
Same Day Appointments are Available!
Office Location
322 Vincent St, Leederville
Email Us
smile@dentistsonvincent.com.au
We Are Open Normal Hours
National Cabinet approves the move to Level 1 restrictions.
On 8 May 2020, National Cabinet approved a move to Level 1 restrictions for dentistry.
Under Level 1 restrictions, ALL DENTAL SERVICES CAN BE PROVIDED (as long as dental practice applies standard precautions for people who do not meet epidemiological and clinical risk factors for COVID-19 infection transmission).
Dentists on Vincent Leederville remains vigilant in its application of Level 1 restrictions and ensure the safety of our dental team and patients.
If you have any dental concerns, please call us on (08) 9242 4400 and we will assist you in any way possible. In case we miss your call, please email us on smile@dentistsonvincent.com.au.
Free Consultations for Implants, Invisalign and Braces
Same Day Emergency Appointment Available
We accept EFTPOS, Visa, Mastercard as well as HICAPS and All major health funds.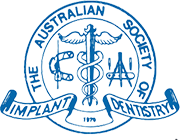 NEED DENTAL ADVICE? JUST ASK US A QUESTION.
(replies during business hours)
Book Your Consultation Today!
We accept Eftpos, Mastercard, Visa Card, HICAPS and All Major Health Funds.
Contact Info
Dentists on Vincent Leederville
Address: 322 Vincent St, Leederville, WA 6007
Phone: (08) 9242 4400
Opening Hours
Mon: Closed
Tue: 9:30 AM – 5:30 PM
Wed: 9:30 AM – 6:30 PM
Thu: 9:30 AM – 5:30 PM
Fri: 8:30 AM – 3:30 PM
Sat: 8:30 AM – 12:30 PM
Sun: Closed
PARKING/PUBLIC TRANSPORT
There is ample car parking across the road from the practice
There are cafes and eateries within walking distance