Office Location
322 Vincent St, Leederville
Email Us
smile@dentistsonvincent.com.au
Ozone Treatment Leederville
Dental ozone: The revolution is happening here!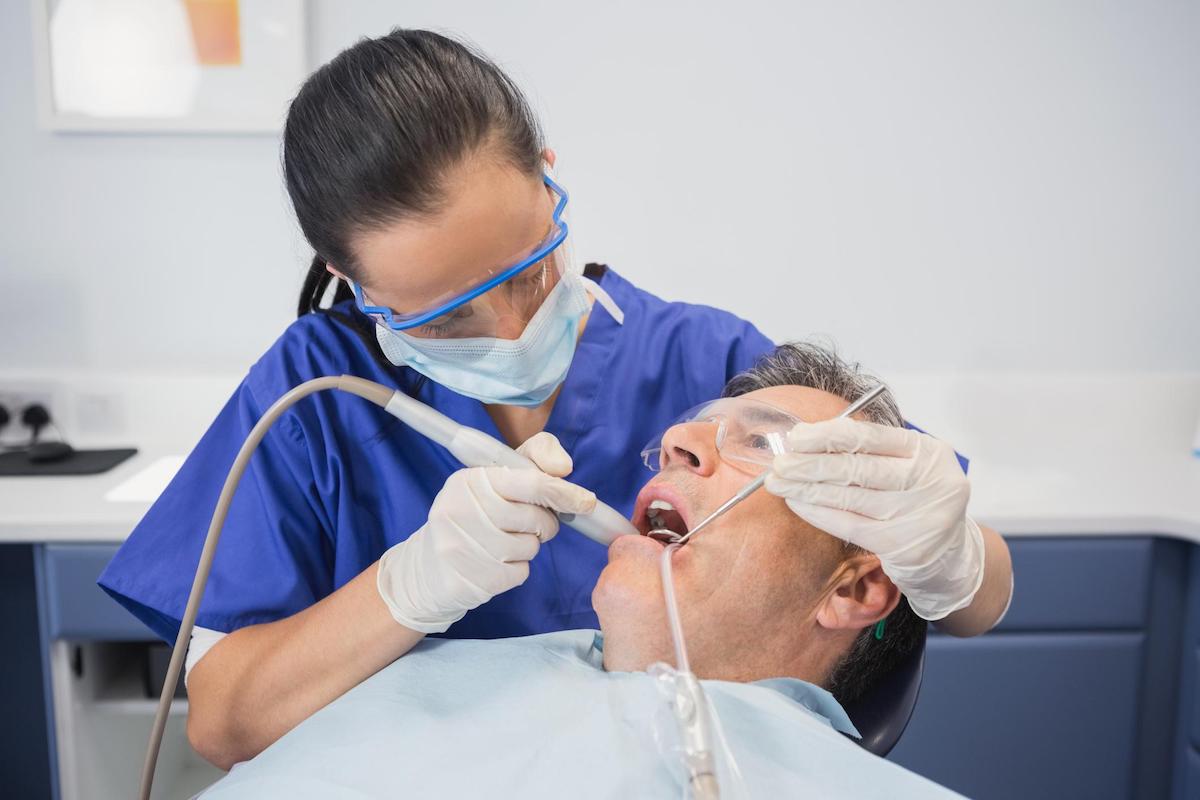 Ozone treatment is a holistic dental therapy that significantly reduces the presence of bacteria in the mouth.
This is a minimally invasive alternative treatment that keeps away the advance of developing tooth decay.
With ozone treatment, the damaging bacteria that break down tooth enamel, leading to decay, are eradicated by altering the oral environment.
Ozone is a natural substance, which can often take the place of caustic chemicals and invasive techniques.
Kills infective microorganisms, such as bacteria and fungi on contact
Increases blood flow
Intensifies immune responses
Speeds healing and decreases the risk of post-surgical infections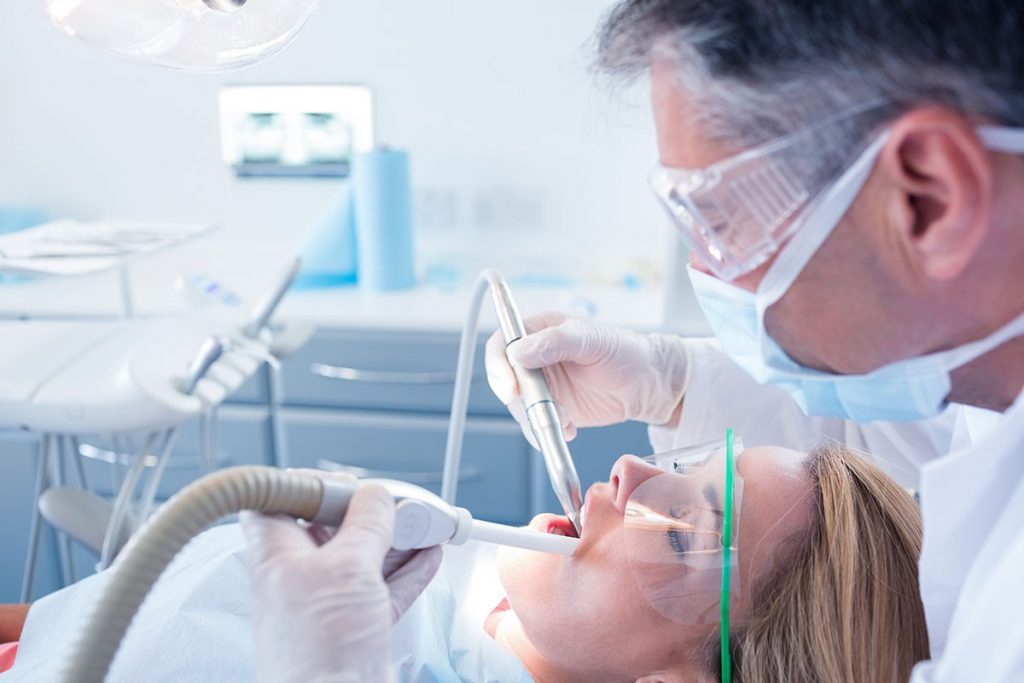 Benefits of Ozone Treatment
Treats minor to average tooth decay
No discomfort felt during the treatment
No drills or invasive procedures
Minimises patient anxiety
Safe and effective option for young patients
The tooth can heal and become strong again
When is Ozone Treatment used?
Ozone can be incorporated into treatments for several oral health concerns, including:
Tooth sensitivity. Teeth that have become worn away or weak can feel sensitive to hot and cold foods, drinks, and even weather. Ozone can help with tooth sensitivity.
Although the exact process by which ozone helps tooth sensitivity is not yet fully understood, patients report lessened events of tooth sensitivity after treatment.
Cavities. When in gas form, ozone can be applied to an area of decay to destroy bacteria. Ozone gas spreads through the small, deep grooves in the back teeth as easily as it does the smooth surfaces.
Ozone also has a rejuvenating effect on enamel, helping in the recalcification process to strengthen a damaged tooth. If there is a cavity, ozone treatment will be followed by repair with a mercury-free filling.
Gum disease. Gum disease is a problem with roots in oral bacteria and your immune response. As such, it can be treated effectively with ozone. Ozone destroys bacteria that have taken over the gums and prompts healing by aiding in the oxygenation of connective tissues.
Root canal treatments. We do all that we can to avoid root canal treatment and are very concerned about the impact they can have on your health.
If a patient decides that root canal treatment is their best option and necessary, we use ozonated water and gas to sterilise every part of the canal, including accessory canals to the fullest extent possible.
Sterilising the tubules is challenging even considering the capacity of ozone gas and cannot be guaranteed.
Ozone Treatments in Leederville
Leederville dentist is committed to providing patients with new and improved ways to manage oral and dental health.
Our methods include a more natural and conservative path toward oral hygiene. Ozone treatment is just one of the top treatments we offer our patients.
Ozone Treatments in Leederville
For ozone treatments in Leederville, call us on (08) 9242 4400 or request your appointment online.
We are located at 322 Vincent Street in Leederville.
Frequently Asked
Questions
Is ozone treatment safe?
Ozone treatment is considered safe to help maintain a healthy mouth and teeth. The treatment is natural and free from side effects that are associated with many medications – it is simply a gas, not a medication.
Can ozone be used for other treatments?
Ozone treatment has been effectively used in many dental treatments. Ozone treatment is effective for patients who suffer from tooth sensitivity. Patients have reported lesser issues with cold and hot sensations after treatment.
Gum disease is a common problem, and the ozone treatment's ability to ward off bacteria has proven to be highly beneficial. Ozone treatment has also been used as part of root canal treatment to sterilise the canal to reduce the risk of infection and the need for further treatment or extraction.
We accept EFTPOS, Visa, Mastercard as well as HICAPS and All major health funds.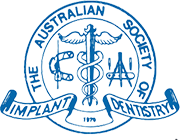 Book Your Consultation Today!
We accept Eftpos, Mastercard, Visa Card, HICAPS and All Major Health Funds.
Contact Info
Dentists on Vincent Leederville
Address: 322 Vincent St, Leederville, WA 6007
Phone: (08) 9242 4400
Opening Hours
Mon: Closed
Tue: 9:30 AM – 5:30 PM
Wed: 9:30 AM – 6:30 PM
Thu: 9:30 AM – 5:30 PM
Fri: 8:30 AM – 3:30 PM
Sat: 8:30 AM – 12:30 PM
Sun: Closed
PARKING/PUBLIC TRANSPORT
There is ample car parking across the road from the practice
There are cafes and eateries within walking distance