Finding the Right Dentist in the Leederville Area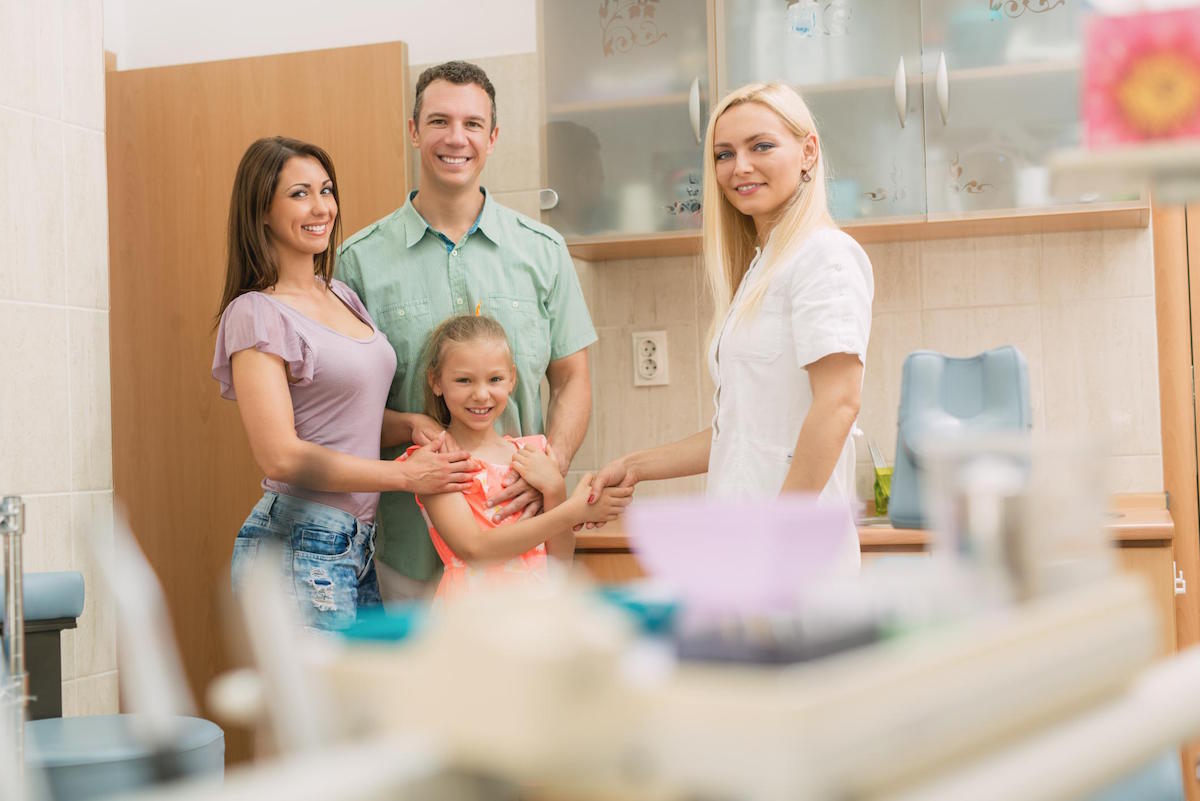 At Dentists on Vincent, we often hear the question, "How do I find a great dentist or dental practice in the Leederville area?" And as a dental practice, we know the importance of answering this question.
The problem is that all dentists will claim to offer high-quality, economical treatment, but it is up to patients to unearth the best choice.
The answer to this question is important because dental health is a major determinant of overall health. Why is it so important to visit a dentist regularly?
If you're not making dental visits, it could be that you lack the time, have moved to a new neighbourhood, or maybe you suffer from dental anxiety or phobia.
But if phobia, lack of time, or not knowing a good dentist is keeping you away from dental treatment, you should find one immediately. You need a good dentist – one with professional expertise and the kind of practice that encourages you to visit.
At Dentists on Vincent, we offer a caring and personalised visit to help with your dental care needs. We look forward to seeing you at our practice soon.
General things to consider:
How many hours is the dentist open and do they match your schedule? — is the dentist open when you have time?
Location. If all other considerations are equal, choose a dentist who you can get to quickly. Google or other mapping tools can help you to check location and travel time.
Does the practice accept your dental insurance, and what kind of payment plans are available?
Services available. If you or a family member has a specific need, make sure the dentist offers treatment for it.
What are the costs for routine treatments such as X-rays, check-ups, or simple cleaning?
Do you have a full understanding of treatment cost before treatment is scheduled?
If you call the practice, can you speak to the dentist? Are telephone calls returned quickly if you leave a message?
Staff. Visiting the dentist can lead to anxiety or phobia. A polite, friendly, and professional staff can improve your dental experience.
What is the dentist's response to emergencies during office hours, when closed, or even when the dentist is away?
Are patients reminded of check-ups? Good dental practices send a text or make a reminder call a day before a scheduled appointment. This type of courtesy is a sign of a dentist whose commitment is to patient support.
As you look for your dentist, it's good to have some questions prepared. Below are some questions we would ask if we were looking for a new dentist.
How long has this practice been here?
What payment options do you accept?
What is your education, and what are your qualifications?
What anaesthesia options do you offer?
Is the office, including the waiting room, comfortable and with amenities?
Do you have the latest well-tested technology in your office?
With all that noted, it's time to do the actual search. Here's our suggested approach.
Get recommendations. Talk to people you trust, like friends, family, and others in the medical field. Use sites like Yelp and Google to browse the judgements and experiences of others.
Take a look at their websites to learn more. If the dentist has a bad website? They may not be that interested in new clients.
Choose a few top contenders: Once you have found some dental practices that meet your general criteria, get to know a little bit more about them. Learn about the practice, find out what associations the dentist belongs to, review any available testimonials, and watch any videos that may give you further practical insights.
Talk to previous customers. When you visit a dentist, ask them to share contact information of patients who have had issues similar to yours.
Trust your instincts. Feeling uncomfortable may be a sign of something, but it also means that you won't be able to relax. Finally, when it comes to deciding on the right dentist for you and your family, after considering the results of your research, also consider your instincts.
Some things only become clear during an appointment. When you have your first appointment, check for these things:
Short waits. A thoughtful dental office limits wait times for patients. Emergencies can intervene, but if you're a new patient and they make you wait? It's probably a sign the dentist doesn't value your time as much as his own.
Watch for upsells. Your dentist shouldn't push upsells (more expensive treatments or appliances) unless they can explain why the upsell is a better choice.
Treats the staff well. How does the dentist treat the staff? Do relationships in the office seem friendly? Does everyone seem to enjoy their jobs?
If a dentist doesn't match up to your expectations, walk away. You have the right to have a great dentist and one who is perfect for you.
A Brighter Dental Experience at Dentists on Vincent
Finding the right dentist plays an important role in maintaining and keeping track of your oral health. Your Leederville dentist makes sure that each of our patients receives the dental care they deserve.
Our Promotions
FREE Consultation on Dental Implants, Invisalign® and Braces
Call us on (08) 9242 4400 or visit us at 322 Vincent Street in Leederville.
NEED DENTAL ADVICE? JUST ASK US A QUESTION.
(replies during business hours)
Book Your Consultation Today!
We accept Eftpos, Mastercard, Visa Card, HICAPS and All Major Health Funds.
Contact Info
Dentists on Vincent Leederville
Address: 322 Vincent St, Leederville, WA 6007
Phone: (08) 9242 4400
Opening Hours
Mon: Closed
Tue: 9:30 AM – 5:30 PM
Wed: 9:30 AM – 6:30 PM
Thu: 9:30 AM – 5:30 PM
Fri: 8:30 AM – 3:30 PM
Sat: 8:30 AM – 12:30 PM
Sun: Closed
PARKING/PUBLIC TRANSPORT
There is ample car parking across the road from the practice
There are cafes and eateries within walking distance