How Oral Health is Affected by Mental Health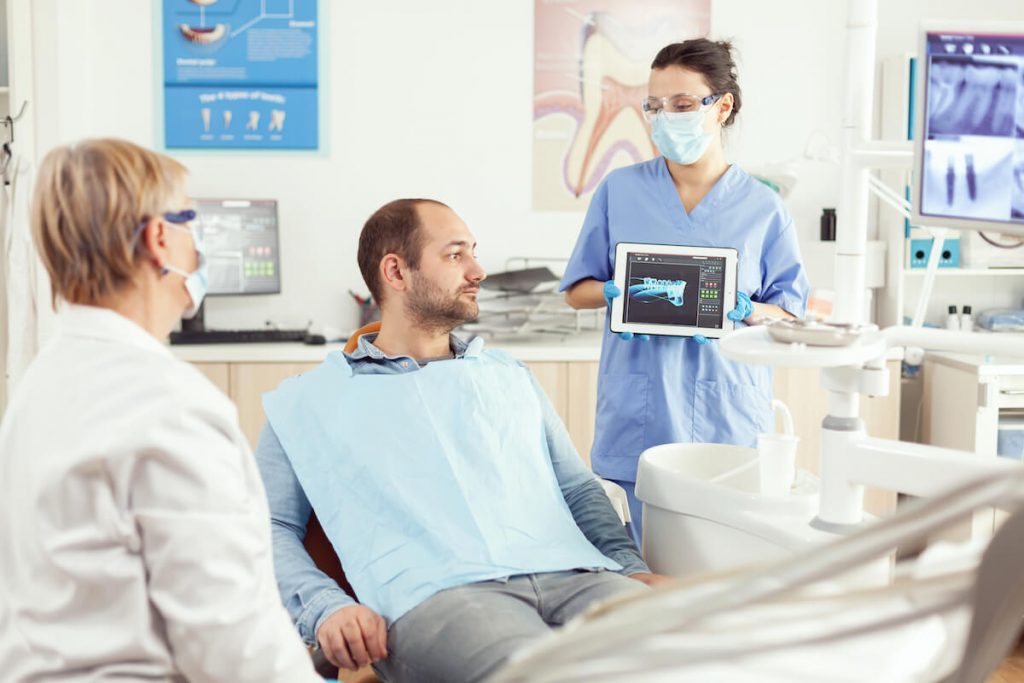 The link between oral health and mental wellness is mutual. Our body systems are all linked together. When a person issues with one element of their health, they frequently struggle with other parts. Understanding how our dental health affects us is essential for keeping our teeth and gums healthy.
As we understand more about how important mental health is to both quality of life and physical health, we are seeing an increased focus on it in all areas of healthcare. Mental health affects people's capacity to care for themselves in every room, including dental health Poor oral health and major dental illness can also impact the brain and play a role in severe cognitive issues.
Oral Health Has an Impact on Mental Health
Poor or neglected dental health can lead to a loss of self-esteem and self-confidence, detrimental to mental health.
Consider the consequences for a depressed patient who discovers that no one wants to talk to them because of their foul breath.
Poor dental health can induce or increase social anxiety, which can affect mental health:
Eating or speaking difficulties.
Yellowing, rotting, or missing teeth all contribute to a sinister appearance.
Bad breath that persists
Oral Health is Affected by Mental Health
On the other hand, mental health has important implications for dental health.
Here are 7 impacts of oral health on mental health:
Neglect oral hygiene. Depression and schizophrenia patients are more inclined to ignore dental care, leading to gum disease and tooth decay.
Drinking alcohol, using tobacco, and other drugs may increase acquiring gingivitis and oral cancer.
Eating disorders can damage tooth enamel, resulting in dietary deficiencies that affect the teeth and purging practices.
Forceful brushing due to compulsion, causing tooth enamel damage. Patients with bipolar illness or OCD may brush, floss, and rinse excessively, resulting in gum damage.
Teeth grinding caused by anxiety or extreme stress can wear down, fracture, or destroy your teeth.
More sensitive to pain; as a result, you'll develop a fear of seeing the dentist.
Medications for mental illness produce dry mouth, leading to various dental problems.
Preventive measures
Dental and mental wellness are not mutually exclusive. They have a strong influence on each other.
So here are some options you may do at home to avoid any harmful consequences.
Oral health preventive care
Brush and floss daily.
Brush your teeth with fluoride toothpaste and consume fluoridated water.
Stop smoking.
Reduce or quit alcohol consumption.
Cut back on sugary foods and drinks.
Consume a well-balanced diet.
Visit your Leederville dentist regularly.
Maintaining good oral hygiene is essential to improving your dental health.
Improving mental health
High levels of stress are risk factors for mental disease. Keeping stress to a minimum can aid in the prevention of both mental health and dental concerns.
You may strengthen your mental health and well-being by taking active measures such as:
Make sure that your body has a proper balance of vitamins and minerals. This might help you relax and boost your mood.
It can also provide you with a good outlet to chat with someone when anxious. Loneliness may be alleviated and anxiety and depression reduced by maintaining a good social life with excellent interpersonal ties.
Maintain a healthy activity and exercise routine. This might make you feel more confident in yourself.
Avoid taking drugs, consuming alcohol, and smoking. Any of these drugs can cause mood swings and poor mental health.
Your doctor may recommend medicines or assist you in finding a therapist to help you with your condition. Talking to your doctor if you're having trouble with your mental health will help.
Oral Health in Leederville
Many elements of our health are influenced by our dental health, including our mental health. That is why maintaining good oral health is essential for so many reasons.
Call Dentist on Vincent today on (08) 9242 4400 or schedule an appointment online.
You can also visit us at 322 Vincent St in Leederville.
NEED DENTAL ADVICE? JUST ASK US A QUESTION.
(replies during business hours)
Book Your Consultation Today!
We accept Eftpos, Mastercard, Visa Card, HICAPS and All Major Health Funds.
Contact Info
Dentists on Vincent Leederville
Address: 322 Vincent St, Leederville, WA 6007
Phone: (08) 9242 4400
Opening Hours
Mon: Closed
Tue: 9:30 AM – 5:30 PM
Wed: 9:30 AM – 6:30 PM
Thu: 9:30 AM – 5:30 PM
Fri: 8:30 AM – 3:30 PM
Sat: 8:30 AM – 12:30 PM
Sun: Closed
PARKING/PUBLIC TRANSPORT
There is ample car parking across the road from the practice
There are cafes and eateries within walking distance