How to Choose the Right Implant Dentist in Leederville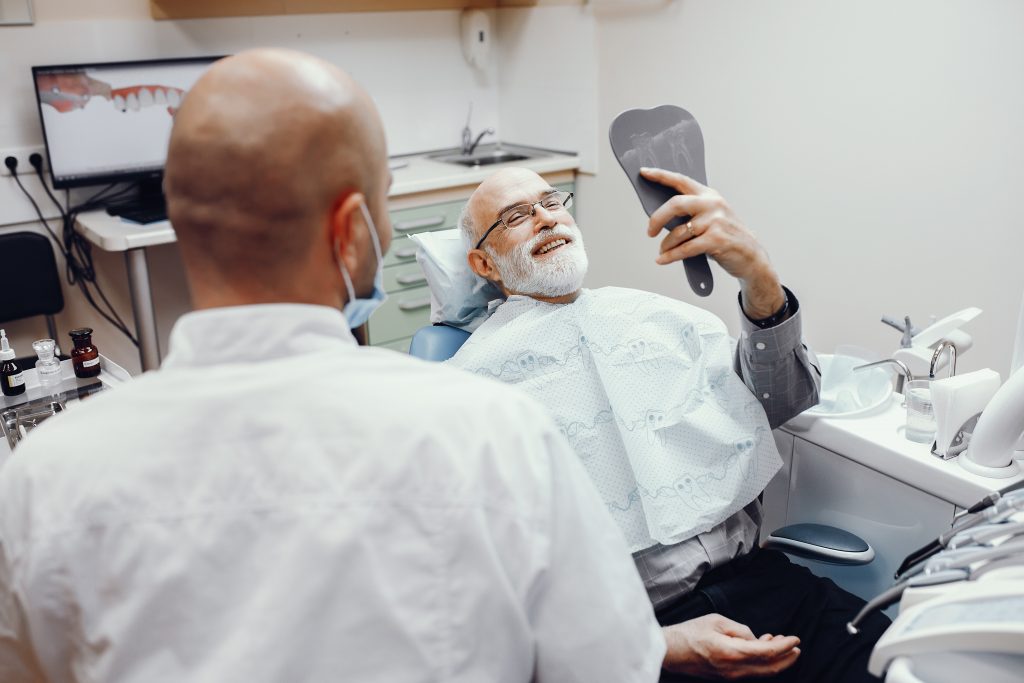 According to the Australian Dental Association, over 15% of the adult population is missing more than one tooth.
This is bad news considering that even one missing tooth can be very damaging to your work and social lives, while at the same time harming the health of the jaw, gums, other teeth, and even your general health.
If you are missing a tooth, you may have decided to rectify the situation and do a bit of research on possible replacements.
And for many with missing teeth, implants are a good, and permanent, alternative to dentures or bridges.
However, if you've looked into implants, you might also have thought that they seem a bit expensive and wondered who would be best to handle your implants and if the cost was the only thing to take into account.
At Dentists on Vincent, we are dental implant pros, and we'd like to introduce you to a couple of things that may help you decide on whether they are the right treatment for you.
At the same time, we'd like to talk to you about their price; both compared to the other tooth-replacement strategies and how to find the best "price" to pay for your implants, and how to find it.
Dental Implants vs. 'Economical' Approaches
Dental implants are not the only replacement for missing teeth, and some of the other options can seem relatively economical, mainly when looked at short-term.
The main non-implant options for missing teeth are not replacing them, bridges, and dentures. Each of these comes with significant issues.
Ignoring missing teeth is initially the cheapest approach, but is also the most costly, long term.
Missing teeth cause other teeth to lose alignment, bone and gums deteriorate, and the likelihood of plaque, tartar, cavities, and other issues, increases dramatically. Worse, the social cost of a missing tooth can be incalculable.
Dentures can cover an entire mouth of missing teeth for a couple of thousand dollars. But they need replacement and have ongoing support costs.
Although they replace missing teeth, dentures don't stimulate the jaw and may lead to erosion of the jawbone and gum disease.
Bridges are an "in-between" (literally!) treatment costing from a few hundred to thousands of dollars. They can last a decade or two, and to be installed require the grinding down of the teeth on either side. Again, they do not support bone and gum growth.
These treatments have increasing costs as time goes by. The cost of implants is paid at the outset and should never go up. Additionally, you will likely not need any more treatment.
Dental Implant Costs
In Australia, it's not uncommon to see implants listed from $2850 – $11500.
That range seems a bit wide, but a few things go into it:
Most advertised prices are for one implant, in a convenient location in the mouth
Most advertised prices assume perfect dental health
Bargain prices usually don't include the cost of additional treatment such as bone grafts.
Bargains may be limited to a narrow range of implants and procedures.
Typically, you can spend up to $2,000 for one implant installation; another $400 for an abutment; another $2,000 for the crown, bringing your total cost to $4,400.
But if you need X-rays, extractions, bone grafts, and other extras, you should expect additional fees for those procedures.
On average, an Australian can expect to pay from $4,000 to $7,000 per implant.
Should I shop around for my implants?
Dentists on Vincent suggests that you consider "shopping around" in a different way. While the price is an important factor, it is more important to find a skilled dentist – one who will do a job that will save you money down the road.
Here are the three things to keep in mind:
Materials. These change prices.
Experience and skill. Choose a dentist with years of experience in placing dental implants.
Condition and placement. Your implant dentist needs to be aware of your specific oral condition, including mouth structure and oral health.
Dental Implants in Leederville
A Brighter Dental Experience in Leederville
Dentists on Vincent offers a friendly environment in a lovely heritage building which doesn't feel like you're at the dentist!
Our dental practice offers a child-friendly environment as we address their apprehension towards treatment.
We take the time to explain to you all of your options and how we can provide you with a smile you can be proud of.
Dr Lamattina is very gentle, and your mouth will feel great and look fantastic.
We offer convenient times to come in and get your treatment completed, and it's easy to find us just off the freeway.
Don't put it off any longer, call us now for a consultation appointment and see what we can do to give you a feeling of confidence and esteem in yourself.
Visit your Leederville dentist today!
Dental Implants Promotions in Leederville
FREE Dental Implants Consultation
To claim your FREE Dental Implants Consultation in Leederville, call us on (08) 9242 4400 or request your appointment online.
We are located at 322 Vincent Street in Leederville.
NEED DENTAL ADVICE? JUST ASK US A QUESTION.
(replies during business hours)
Book Your Consultation Today!
We accept Eftpos, Mastercard, Visa Card, HICAPS and All Major Health Funds.
Contact Info
Dentists on Vincent Leederville
Address: 322 Vincent St, Leederville, WA 6007
Phone: (08) 9242 4400
Opening Hours
Mon: Closed
Tue: 9:30 AM – 5:30 PM
Wed: 9:30 AM – 6:30 PM
Thu: 9:30 AM – 5:30 PM
Fri: 8:30 AM – 3:30 PM
Sat: 8:30 AM – 12:30 PM
Sun: Closed
PARKING/PUBLIC TRANSPORT
There is ample car parking across the road from the practice
There are cafes and eateries within walking distance