Dental Tips: Is Sparkling Water Healthy for your Teeth?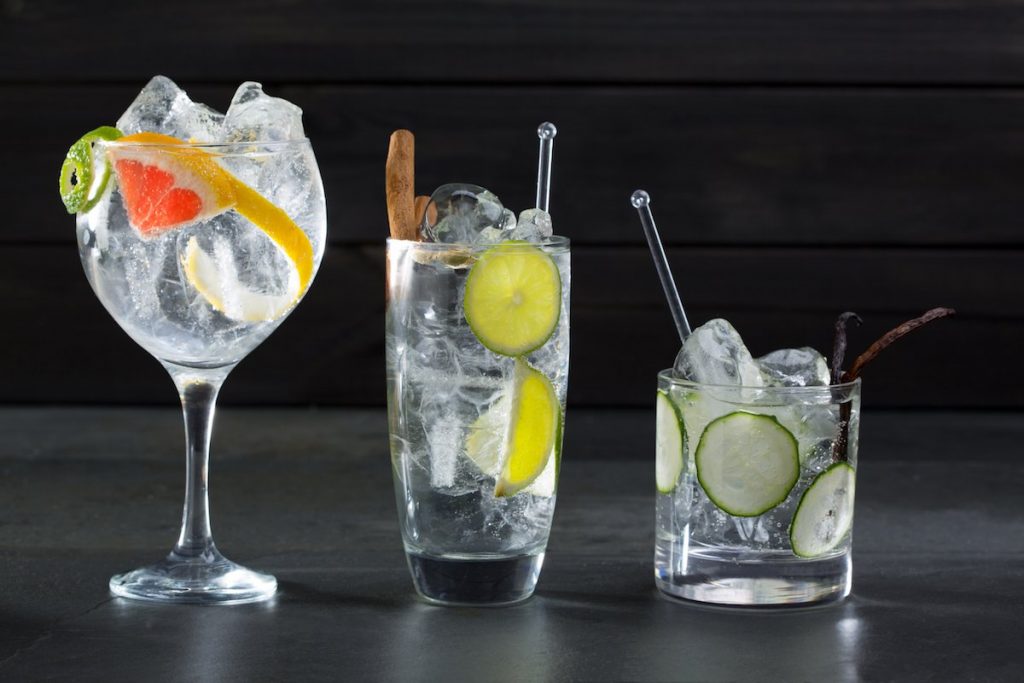 It is undeniable that water is healthy. It makes up 73% of the brain and 60% of the body as a whole.
This is why plain water is the best choice for rehydration. And as a rule, health experts recommend we drink up to two litres of water daily.
But water, to be honest, has a pretty 'blah' taste, and drinking lots of it can become pretty dull.
To spice things up, many of us choose to get some of our water in the form of sparkling water. In fact, sales of sparkling water have exploded in Australia.
But some of our readers may have noticed that recent media coverage has suggested that sparkling water might threaten your teeth – sparkling waters might be a bit acid, which can attack tooth enamel.
At Dentists on Vincent, our priority is protecting your dental health, which is why we are pleased to have this chance to clear up any uncertainty you might have about sparkling water.
A look at the science
The fizzy carbonated water is made (or exists in nature) by infusing carbon dioxide into water. This gives carbonated water its distinctive bubbles, but it also creates a higher acid level than found in normal water.
And this concerns some scientists. In 2001, the Journal of Oral Rehabilitation published a study showing that sparkling mineral waters have slightly more significant erosive potential than plain water – though they also noted that chance of damage was small and dramatically lower than that of soft drinks.
There are more studies to consider:
A review of multiple studies found that the combination of carbonation and sugar may lead to severe dental decay.
In one study, carbonated beverages were found to destroy the enamel, but only if they contained sugar. In fact, non-carbonated sweet drinks like Gatorade were more harmful than sugar-free carbonated beverages like Diet Coke (Diet Coke).
In another study, samples of tooth enamel were placed in various beverages for up to 24 hours. The sugar-sweetened carbonated and non-carbonated beverages resulted in significantly more significant enamel loss than diet drinks.
One thing that is clear in all the studies is that whatever threat carbonation may offer up, it pales in comparison to the threat of sugary drinks.
So, how safe is sparkling water?
Relatively safe. The acidity of unflavoured sparkling water is far less than that of citrus juice or many sodas and sports drinks. And most dentists say the risks are minor.
Dentist Damien Walmsley, also a professor of dentistry at the University of Birmingham, says, "There is a theoretical risk of tooth erosion, but the drinks would have to be consumed over a long period."
He recommends drinking acidic drinks at mealtimes when saliva production is increased, and food is consumed.
The consensus is that unflavoured sparkling water is, at worst, minimally erosive.
What does "minimally erosive" mean for your teeth
Not that much. The pH of most sparkling waters is slightly more acidic than the environment of your mouth. In comparison to other drinks, it's pH of 5-7 is very safe.
The pH (the lower the pH, the more acid) of orange juice is about 3-4, Gatorade is about 3, and Coke is an extremely acidic 2.4.
Unflavoured sparkling waters do not contain sugar or other chemicals, so of course, they are better for your teeth than most other choices.
However, sparkling water that does contain sugar should be thought of as the same as sodas and juices.
Another thing to consider is that unflavoured sparkling water can contain added citrus flavours, which can increase the acidity of a drink and consequently, the risk of damage to your teeth.
While plain water is always the best choice, unflavoured sparkling water is a good one as well.
The last thing to know is that even if sparkling water does increase, slightly, the acid level in your mouth, your saliva is always hard at work washing that acid away.
If you have normal saliva levels, your mouth automatically fights the slight acidity of flavoured water. This is also why dentists recommend having drinks other than water during meals because the saliva flow is increased.
To be entirely safe, follow these easy steps to limit the effects of acid on your teeth:
Use a straw to keep beverages from too much contact with teeth.
Drink your sparkling water while eating meals.
Rinse your mouth with water after drinking carbonated or sugary beverages.
Brush your teeth 30 minutes after drinking carbonated beverages.
And if you drink a lot of carbonated or sugary beverages, book an appointment with your friendly Dentists on Vincent dentist. We'll be happy to assess and treat your dental health, no matter what dental issues you might have!
A Brighter Dental Experience in Leederville
Dentists on Vincent offers a friendly environment in a lovely heritage building that doesn't feel like you're at the dentist!
Our dental practice offers a child-friendly environment as we address their apprehension towards treatment.
We take the time to explain to you all of your options and how we can provide you with a smile you can be proud of.
Dr Lamattina is very gentle, and your mouth will feel great and look fantastic.
We offer convenient times to come in and get your treatment completed, and it's easy to find us just off the freeway.
Don't put it off any longer; call us now for a consultation appointment and see what we can do to give you a feeling of confidence and esteem in yourself.
Visit your Leederville dentist today!
For more information, call us on (08) 9242 4400 or request your appointment online.
We are located at 322 Vincent St in Leederville.
NEED DENTAL ADVICE? JUST ASK US A QUESTION.
(replies during business hours)
Book Your Consultation Today!
We accept Eftpos, Mastercard, Visa Card, HICAPS and All Major Health Funds.
Contact Info
Dentists on Vincent Leederville
Address: 322 Vincent St, Leederville, WA 6007
Phone: (08) 9242 4400
Opening Hours
Mon: Closed
Tue: 9:30 AM – 5:30 PM
Wed: 9:30 AM – 6:30 PM
Thu: 9:30 AM – 5:30 PM
Fri: 8:30 AM – 3:30 PM
Sat: 8:30 AM – 12:30 PM
Sun: Closed
PARKING/PUBLIC TRANSPORT
There is ample car parking across the road from the practice
There are cafes and eateries within walking distance