Oral Hygiene Tips for the Holidays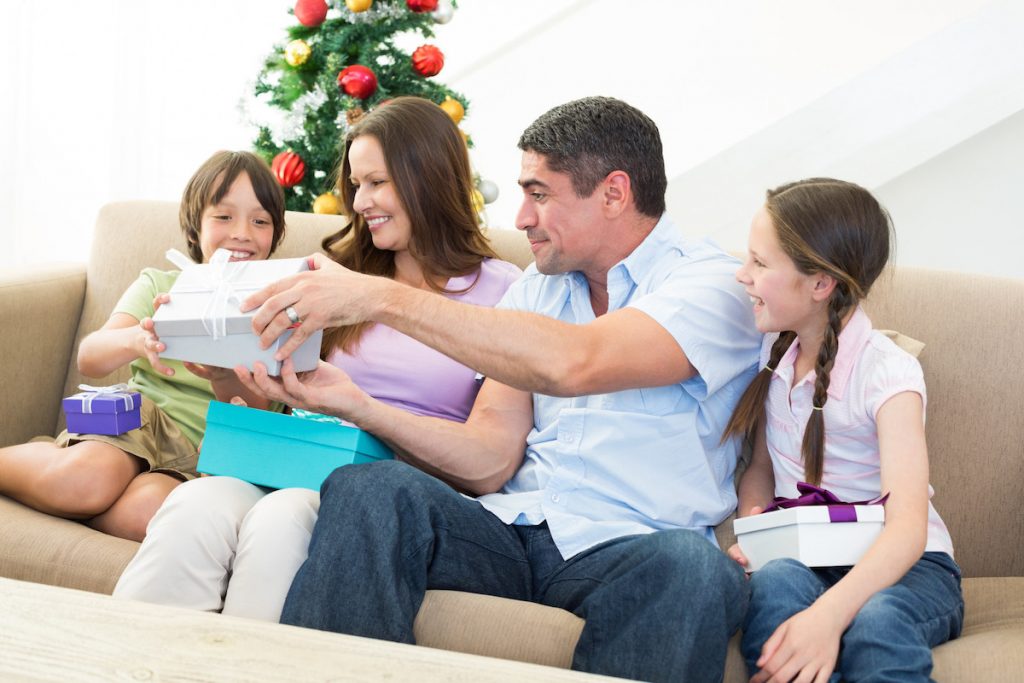 The holidays are a special time of year, bringing us celebrations with family and even a few vacation days!
Here at Dentists on Vincent, we appreciate your loyalty and support. We love visiting with our patients, and we like to think of you as members of our dental family.
And so, we hope that you have a splendid holiday season with your family and loved ones. We hope that you have a wonderful holiday season with the people in your life.
Dental health should be part of your holiday season
Holiday events and Christmas parties bring all types of delicious foods and plenty of places to eat them.
But not all food is as good for your dental health as it is for your taste buds. This time of year, you need to be very careful about what you put into your mouth.
You should also remember that any dental damage done during the holidays needs to be treated as soon as possible.
This is why Dentists on Vincent remind their patients and that they should feel free to call us over the holidays if they end up with some kind of dental issue.
Call us for issues like cracked teeth, loose crowns, damaged fillings, and bridge problems.
A lot of holiday food is hard or sticky, and this can take its toll on your teeth.
At Dentists on Vincent, we will do all we can to try to see you on the same day you discover your dental issue.
With all that said, here are a few tips you should keep in mind as you enjoy the holidays.
Avoid hard foods
There is something satisfying about crunching down on nuts, or the ice in your holiday drinks, but this can be very bad for oral health.
Hard foods can crack teeth and damage or destroy dental work and appliances.
Chewy/sticky foods are similar to hard foods
They can attach to dental work or appliance and damage or loosen them. Further, they tend to stick to the teeth, making plaque build-up more likely.
Eating hard or chewy foods is gambling on dental damage. Some holiday foods, like candy canes, manage to be both hard AND sticky. These are foods to avoid!
Choose the right drink
Holiday parties are rife with soda and alcoholic drinks, and both can be a threat to your teeth. Sodas are full of sugar and have high acid levels.
If you're in search of something bubbly, choose fizzy mineral water rather than soda.
If you drink soda, a straw can help to keep most of the acid and sugar away from your teeth. Red wine, particularly, is a stainer. If you are going to drink wine, drink white wine.
Also, don't drink too much as too much alcohol can dehydrate the body and lead to dry mouth.
Dry mouth means your teeth aren't being protected by saliva, and this is particularly bad before going to sleep.
Stock your stockings well
Christmas stockings are often stuffed with sugary treats that can cause cavities in children. Limit your child's candy intake.
Also, you can give them stocking stuffers that are actively good for their teeth – floss or toothpaste in an interesting new flavour, or coloured or superhero-related toothbrush.
Watch out for starchy foods
These are little sneaks that stick between your teeth and offer the perfect food for bacteria that create plaque, tartar and lead to cavities.
If you choose cakes or chips, take extra care when you floss that day to remove all the food residue that can cause plaque build-up.
Also, rinse after eating starchy foods, or chew sugar-free gum to clean your teeth.
Don't use your teeth as a tool
This is very important. Every holiday season, we see an uptick in patients visiting us with cracked or chipped teeth because they used their teeth as a tool.
The holidays come with packages that need to be opened, tape that needs to be cut, and bottles that need to be opened. Resist the urge to use your teeth in these cases.
Using your teeth as a tool can cause chips and breaks. If you do suffer from any kind of damage to your teeth our mouth, Dentists on Vincent will do all we can to make it right, so you can resume enjoying your holidays.
But have fun! One of the fun things about the holidays is the chance to occasionally overindulge or enjoy something we normally don't.
But practice moderation! And if you do indulge, be sure to treat your mouth properly when you are done.
Brush, rinse, or chew sugar-free gum after an indulgence, keep up your good oral habits at home, and if you have a scheduled dental appointment, be sure to make it!
A Brighter Dental Experience in Leederville
Dentists on Vincent offers a friendly environment in a lovely heritage building which doesn't feel like you're at the dentist!
Our dental practice offers a child-friendly environment as we address their apprehension towards treatment.
We take the time to explain to you all of your options and how we can provide you with a smile you can be proud of.
Dr Lamattina is very gentle, and your mouth will feel great and look fantastic.
We offer convenient times to come in and get your treatment completed, and it's easy to find us just off the freeway.
Don't put it off any longer, call us now for a consultation appointment and see what we can do to give you a feeling of confidence and esteem in yourself.
Visit your Leederville dentist today!
Dentists on Vincent serves local communities in West Leederville, Northbridge, North Perth, Wembley, Floreat, Mount Hawthorn, Subiaco, Menora, Coolbinia and Jolimont.
For more information, call us on (08) 9242 4400 or request your appointment online.
We are located at 322 Vincent St in Leederville.
NEED DENTAL ADVICE? JUST ASK US A QUESTION.
(replies during business hours)
Book Your Consultation Today!
We accept Eftpos, Mastercard, Visa Card, HICAPS and All Major Health Funds.
Contact Info
Dentists on Vincent Leederville
Address: 322 Vincent St, Leederville, WA 6007
Phone: (08) 9242 4400
Opening Hours
Mon: Closed
Tue: 9:30 AM – 5:30 PM
Wed: 9:30 AM – 6:30 PM
Thu: 9:30 AM – 5:30 PM
Fri: 8:30 AM – 3:30 PM
Sat: 8:30 AM – 12:30 PM
Sun: Closed
PARKING/PUBLIC TRANSPORT
There is ample car parking across the road from the practice
There are cafes and eateries within walking distance