Which Procedures Are the Most Effective for My Smile Makeover?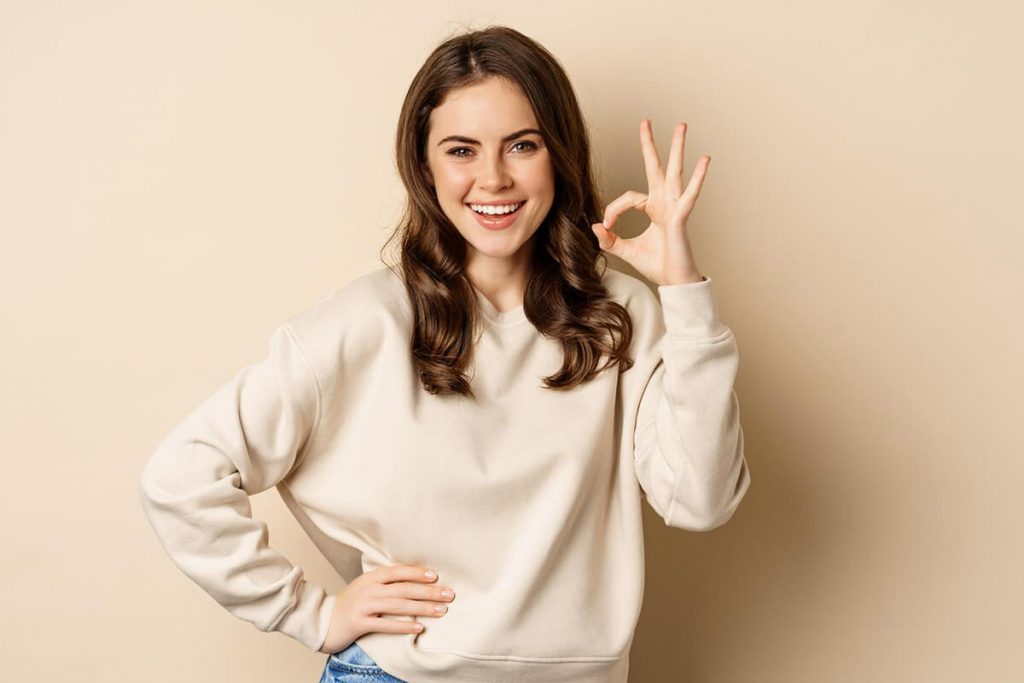 If you want to improve the appearance of your teeth, think about how you want them to look.
One of the most effective ways for people to get to know you is through your smile. Yet it's understandable that some individuals are self-conscious about their teeth and want a smile makeover.
Everyone has a different motive for improving the appearance of their teeth. Chipped teeth, misalignments, and yellowing teeth are just a few reasons you may be self-conscious.
It's fine if you don't know where to begin, but take your time considering your possibilities.
Top 5 Smile Makeover Procedures
#1. Teeth Whitening
Each glass of red wine and each cup of coffee, and the delicious berry you consume might leave an indelible imprint on your smile. If you fail to wash your teeth after every meal and drink, your enamel will absorb stains. This can cause your teeth to become dull and yellow over time.
Furthermore, if you have smoked tobacco, this might have a significant impact on the colour of your teeth. You may have tried or pondered using over-the-counter tooth whitening treatments, but the results are limited.
Add expert teeth whitening to your smile makeover for quick, safe, and effective results. Most cosmetic dentists provide in-office laser whitening and customised home whitening kits.
#2. Dental Veneers
Veneers can be used to fix damaged or chipped teeth. They can also make all of your teeth appear the same size if you have teeth of various lengths or thicknesses.
Veneers are thin shells composed of resin or porcelain glued to your teeth. Veneers alter the look of many teeth or just one tooth.
Traditional veneers are a somewhat more invasive treatment that frequently necessitates a local anaesthetic.
Your Leederville dentist will roughen the surface of your teeth and may even remove some enamel during this operation.
After the surgery, some over-the-counter pain medication may be required to relieve any transient discomfort. Because the results are irreversible, you'll need veneers for the rest of your life.
#3. Inlays and Onlays
Indirect fillings are what inlays and onlays are called. They're created in a dental lab and utilised when a tooth is mild to moderately decayed and can't sustain a traditional filling.
Inlays and onlays provide additional support and help restore the contour of the teeth while also preventing further decay. Inlays are directly applied to the tooth's surface.
When the dental cusps are not damaged, the dentist will apply an inlay. Onlay is used instead of a crown when the cusp or a greater piece of the tooth is damaged.
Onlays cover the entire tooth's surface. Dentists use an adhesive dental cement to apply both inlays and onlays.
#4. Invisalign
Brushing and flossing crowded or crooked teeth can be a challenge. As a result, a variety of health problems may develop.
Gum disease, for example, can develop when germs accumulate, increasing the risk of stroke or heart disease. This is why clear aligners like Invisalign are valuable smile makeover tools.
Straight teeth make your smile appear healthier and more beautiful. Traditional metal braces take twice as long as Invisalign aligners to develop a beautiful smile. They are made of a plastic resin material and are tailored to fit directly over the teeth, eliminating the need for unpleasant brackets and wires.
The aligners are removable and worn virtually to make brushing, flossing, and eating easier.
#5. Dental Implants
Dental implants are a long-term option if you're missing one or more teeth. They are made of titanium posts implanted into the jawbone and then repaired with a dental crown or bridge. Dental implants are made to last a long time while giving function and a natural appearance.
Smile Makeover at Leederville
A smile makeover can affect the appearance of the smile. Patients can expect to have a beautiful and youthful-looking smile at the end of the procedures.
At Dentists on Vincent, we aim to provide our patients with the best smile makeover possible. We take the time to explain to you all your options and how we can provide you with a smile you can be proud of.
Our Promotions
FREE Consultation
Free consultations for implants, Invisalign and braces
Referral rewards programme – refer a friend, family member or colleague, and we will reward you!
* The patient will get a $100 Gift card, and their friend will receive $100 worth of treatment on their proposed plan.
Call us at (08) 9242 4400 or request an appointment online. Visit us at 322 Vincent St in Leederville.
NEED DENTAL ADVICE? JUST ASK US A QUESTION.
(replies during business hours)
Book Your Consultation Today!
We accept Eftpos, Mastercard, Visa Card, HICAPS and All Major Health Funds.
Contact Info
Dentists on Vincent Leederville
Address: 322 Vincent St, Leederville, WA 6007
Phone: (08) 9242 4400
Opening Hours
Mon: Closed
Tue: 9:30 AM – 5:30 PM
Wed: 9:30 AM – 6:30 PM
Thu: 9:30 AM – 5:30 PM
Fri: 8:30 AM – 3:30 PM
Sat: 8:30 AM – 12:30 PM
Sun: Closed
PARKING/PUBLIC TRANSPORT
There is ample car parking across the road from the practice
There are cafes and eateries within walking distance